There is an excerpt of The Rule of Three available now on EricWalters.net.
Excerpt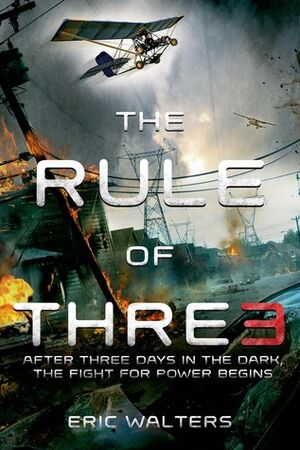 "Can't you keyboard a little bit faster?" Todd asked.
We were in the computer room during study hall, our second-to-last class of the day. Not exactly where I wanted to be, but there were worse places to be than hanging with my best friend—even if we were working on his essay.
"It's not the speed of my fingers that's slowing us down. I can only type what you say. And you're not saying anything," I answered.
"Come on, Adam, I'm counting on you to fill in the blanks on this thing."
"It's your essay."
"Don't you want me to pass?" Todd cajoled.
"Of course I want you to pass."
"Then you'd better get busy, because that whole passing thing isn't likely to happen if you don't contribute."
"You wouldn't need my help if you didn't wait until the last minute to do your homework, you slacker," I said.
"It is not the last minute. This isn't due until final period."
"Which is in forty minutes," I replied.
"That's my point. It won't be the last minute until thirty-nine minutes from now. If I handed it in now, technically it would be early."
This was Todd logic at its finest. He was almost impossible to reason with but totally impossible not to have a laugh with. The freshman girls seated on either side of us in the computer lab seemed to agree as they started giggling.
"Please don't encourage him," I said.